DETAIL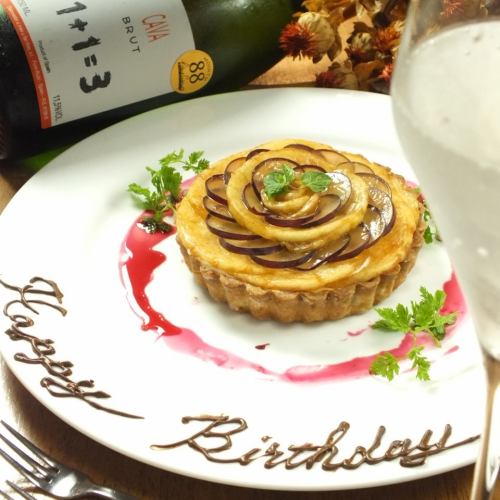 Various surprises ... ___ ___ ___ ___ 0
To surprise such as birthday! Write original message to dessert plate according to course ♪ Please apply together for all courses !!
Menu
♪ for birthdays and various surprises
◇ ◆ Original message attached desert plate gift ◆ ◇
☆☆☆☆☆☆☆☆☆☆☆☆☆☆☆
When making a NET reservation,
"Message of your choice" in the remarks column
Please fill in and make a reservation !!
☆☆☆☆☆☆☆☆☆☆☆☆☆☆☆
Because it is applicable to all courses, please book together ♪
Reservation deadline

Visit of hope the day before until 23:00
Coupon that can be used
Various surprises ...
Original message dessert plate gift ☆

Presentation conditions

Word and reservations at the time saw the Hot Pepper

Conditions of use

2 people / / course reservation person / reservation required until the previous day (please consult in the case of the day) / applicable to all courses

Expiration date

Until the end of May, 2018
2018/04/19 update